Scorched Earth Winery is an organic family estate vineyard & winery that rose from the ashes of the devastating 2003 wildfires. We are located in the heart of Okanagan Mountain Park of the shores of Okanagan Lake. The original vineyard (Okanagan Mountain Park Vineyard) was planted in the early 1970's. After the massive Okanagan Mountain Park wildfire in 2003, which took out over 200 homes and burned the majority of Okanagan Mountain Park, the vineyard had to be replanted. The name Scorched Earth Winery reflects upon the surrounding landscape, which still shows the remains of fallen and burnt trees. When you visit, you can still see the scorched tree trunks.

Prior to replanting, we converted to vineyard to organic, and prepped the vineyard with 40 truckloads of organic compost. The vineyard is certified organic, fully sustainable with a minimal carbon footprint.

The majority of vineyard tasks are done by hand. Our vineyard has 4 French Pinot Noir clones (828, 115, 777, 667) grafted on 3 different root stock to properly take advantage of our diverse terroir. At an elevation of around 450m above sea level, our steep sloping terroir is compromised of clay, sand and silty loam.

Our location provides our site with the best the Okanagan has to offer,

such as great southwest exposure providing lots of Okanagan sunshine. Our steep sloping site is afforded great airflow and a cooling effect from Okanagan Lake on those super hot Okanagan summer days. Our diverse terroir provides great character to our wines. The Pinot Noir and Rose of Pinot Noir wines are exclusively made from our Estate grown Organic Pinot Noir grapes. Our Pinot Noir vintages typically take 4 years of minimal intervention winemaking from our vines to your glass. We age our wines in only French oak barrels imported directly from select cooperages. Scorched Earth Winery is set apart from other producers as we only produce small lot wines due to low cropping of our wines well under 2 tons an acre. Typically, we only produce approximately 500 cases Pinot Noir every vintage, and only 175 cases of Rose of Pinot Noir every vintage. We also source premium grapes from exceptional growers in the South Okanagan for our other wine varieties.

Our Winemaker, Peter Paz, passionately handcrafts each wine for your enjoyment.

Our CEO, Anita Paz, courageously manages and operates the full scope of all other operations at Scorched Earth Winery. Cheers!
Boutique Family Estate Winery
Specializing in Organically Grown Pinot Noir
Offering niche selections of small lot boutique wines has put Scorched Earth Winery, a local vineyard and winery in Kelowna BC, at the forefront of the wine industry. Locals, and visitors to the Okanagan Valley, seek us out for our private and personal tours and tastings. We also offer you the opportunity to reserve and hold your special event at the top of our vineyard overlooking Okanagan Lake. Do not hesitate to reach out to us to schedule your private tour and tasting or to enquire about holding your special event at the top of our vineyard.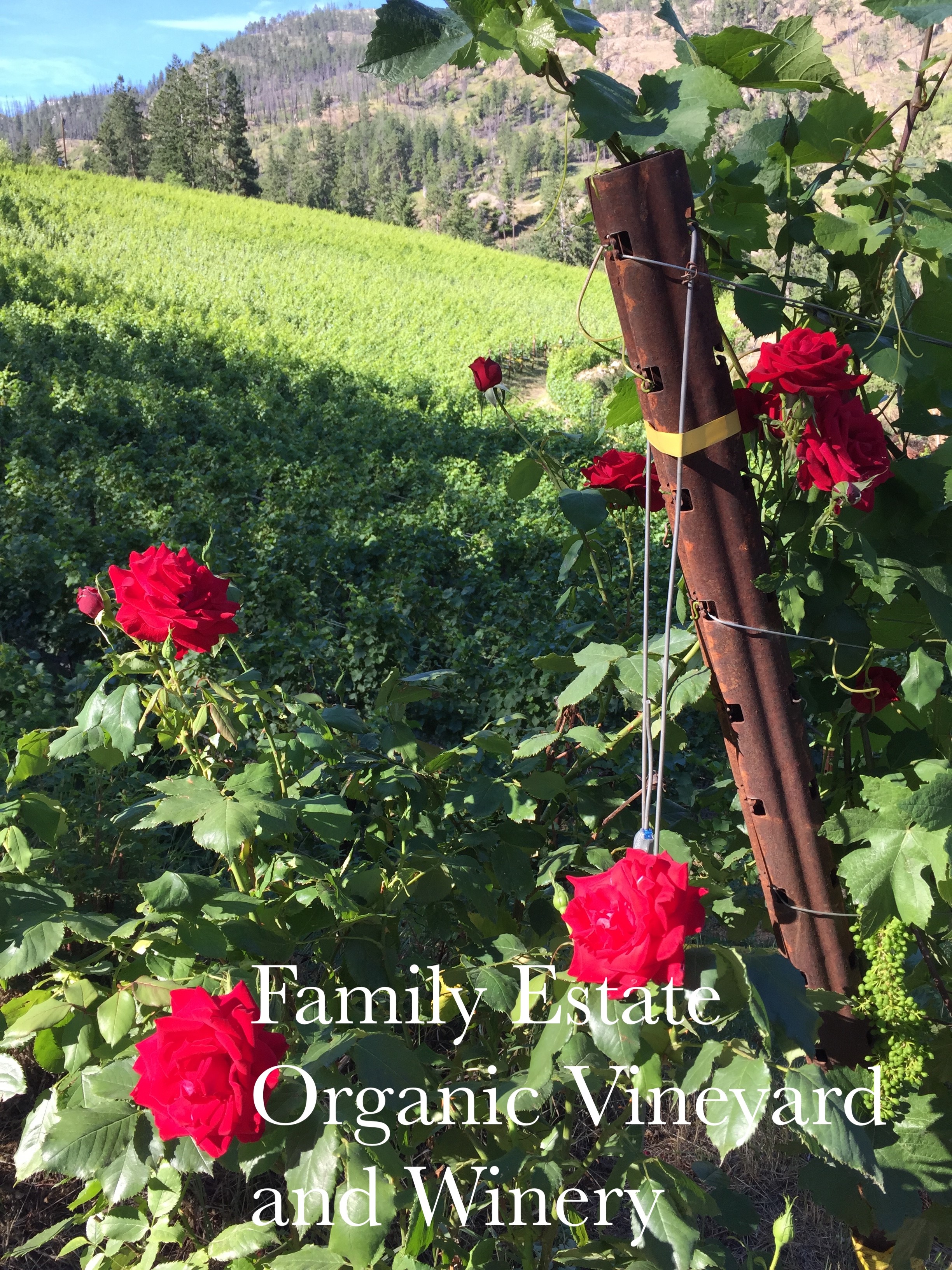 Inquire About Our Tours and Tastings and Events
With our extensive knowledge of Organic viticulture, our carefully maintained Pinot Noir vines are lovingly tended to in order to provide you with wines that showcase the diverse terroir of our steep vineyard located in the heart of Okanagan Mountain Park. Schedule a private tour and tasting at the top of the vineyard to experience our exclusive wines. For inquiries, feel free to call or email us.